well, i've already posted about how i will be making us a brand new bed quilt this fall/winter. i'm excited for this project, because its spawned a few smaller side projects for the bedroom to go along with it.
of course.
i have 2 24x24" canvas hanging pieces above the bed, which are currently covered in a very light neutral fabric (which goes with our mostly white/tan color scheme right now). i just purchased some of amy butler's august fields graceful vines fabric to cover them (click the photo to get an idea of how large the print really is):
its a little hard to tell the actual color of the fabric from the online photos, but luckily i've seen it in person...and its a beautiful deep dark chocolate brown with creamy white flowers. i chose something so dark, because we have offwhite walls, and our bedframe is a fairly dark brown wood. the fabric is a home dec weight, so it will cover the canvas really well. (and i will have a little bit left over to sneak into the quilt as well! ;)
incase you have not seen what fabrics will be included in the new quilt: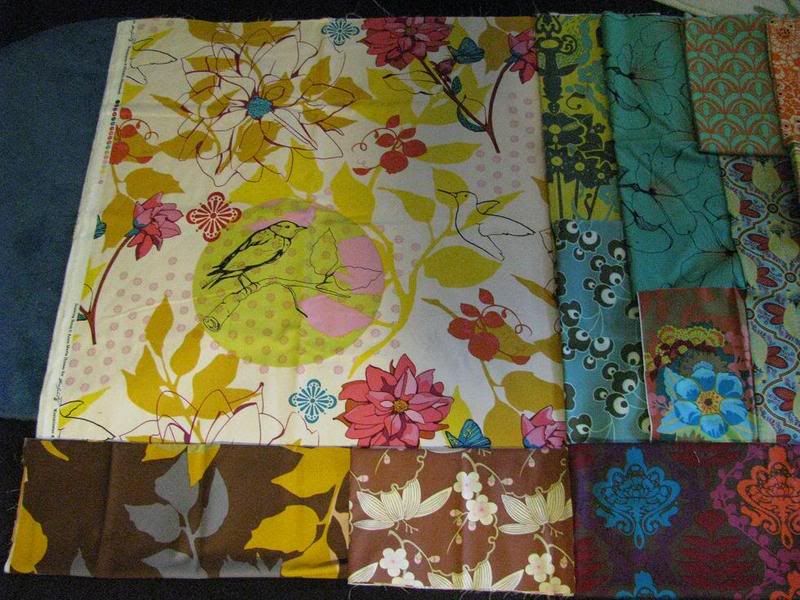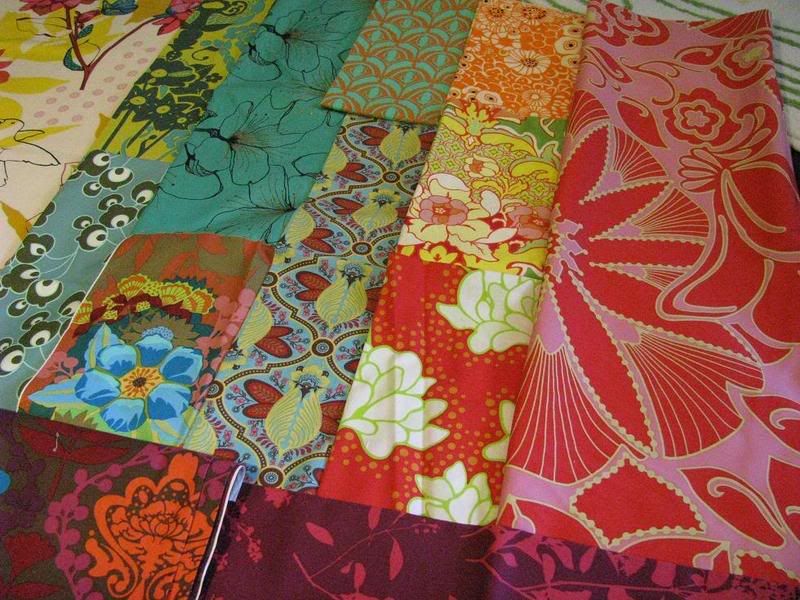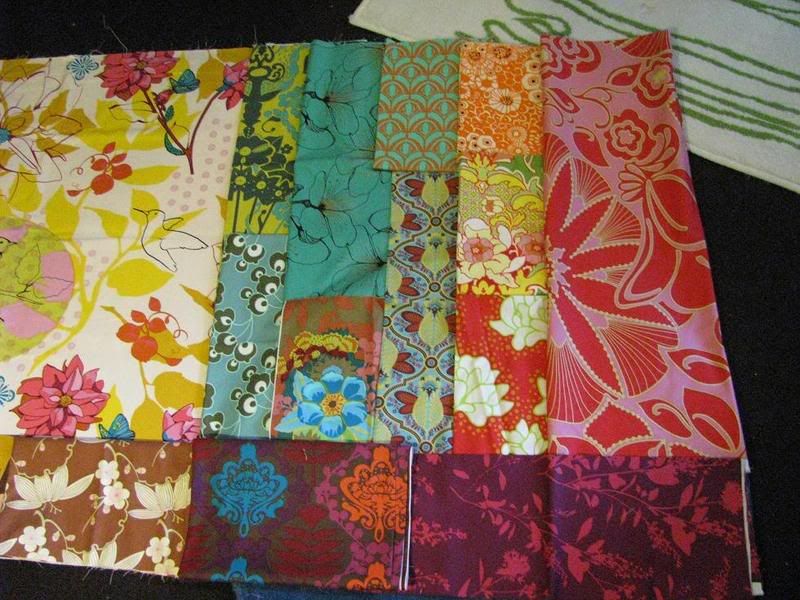 and this is the type of design i am hoping to use:
SOOOO. in our bedroom there is a small bureau that holds about 1/2 of my clothes ;) it is vintage, it used to be my aunt's as a child. it is sturdy as all heck, but the paint has worn and the color really isn't my favorite...
so, i am going to prime it, and am considering using a very rich but vibrant color for paint, something like "winter blackberry" (3rd down on the right):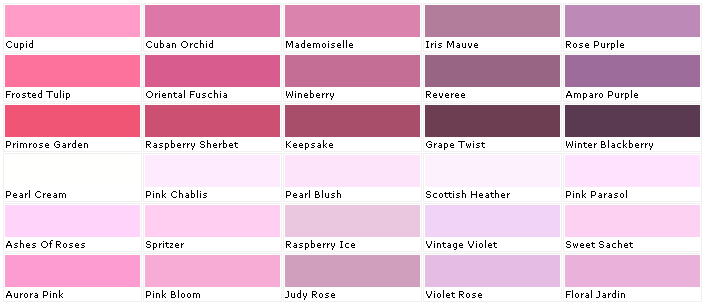 i want something that will work well with our dark furniture, but also bring in a little color, but not fight with the quilt! i also don't want to be locked into purple, so i like that it is dark and not your average purple; and i like that it could possibly pass for a dark brown, but isn't dark brown!
the black and white print will stay as is, and i will probably end up covering the pillow that is in our chair (that chair used to be in our living room, and honestly we never sit in it now that its in the bedroom, but its nice for sorting laundry, and the kitties love to sleep in it. plus, i envision myself sitting in there to read at night before bed once it starts to snow!
the only other decision i may make, is new curtains. right now we have white sheers, and i think with all of the snow we will have this winter, white curtains will seem redundant ;) i'd honestly love some dark velvet curtains of some kind, or a mustard yellow velvet. oohh!
i just want to create a hip and funky and creative looking bedroom for us, and one that will be easy to move with us when we go. and will be easy to expand upon once we have a larger bedroom in about 8 months! ;)
i should be able to start cutting out the pieces for the quilt in a week or so, and i will probably receive the fabric for the wall hangings just before then. the bureau paint will probably have to wait a couple of weeks, but i'm not in a hurry.