i'm in the process of making our bedroom better. we've been here since the first week of june, and here it is almost the first week of august. i have already gone through two sets of curtains, purchased a new 24x36" print that i have to get framed for the wall above the bureau, we've changed duvet covers twice now... and i'm in the planning stages of making a new bed quilt for us (more on that later). i haven't been able to get it right, yet. but we're on our way there....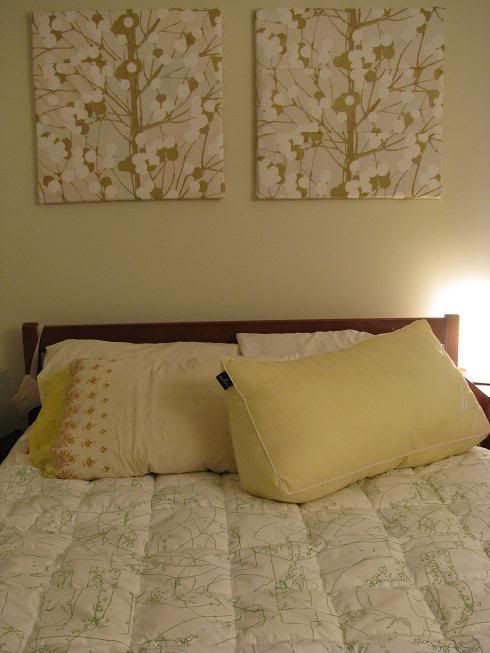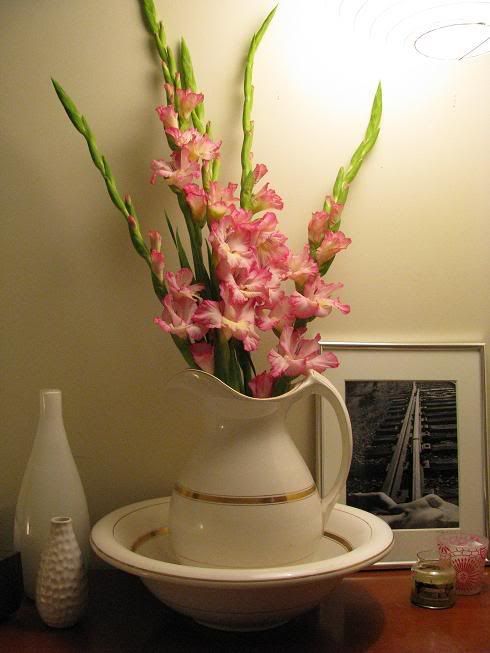 so, i finally got the right fabric for a quilt for our bed. i've been really into decorating with white in there lately, but i realize its hard to keep clean. plus, pat thinks its "boring". so. .....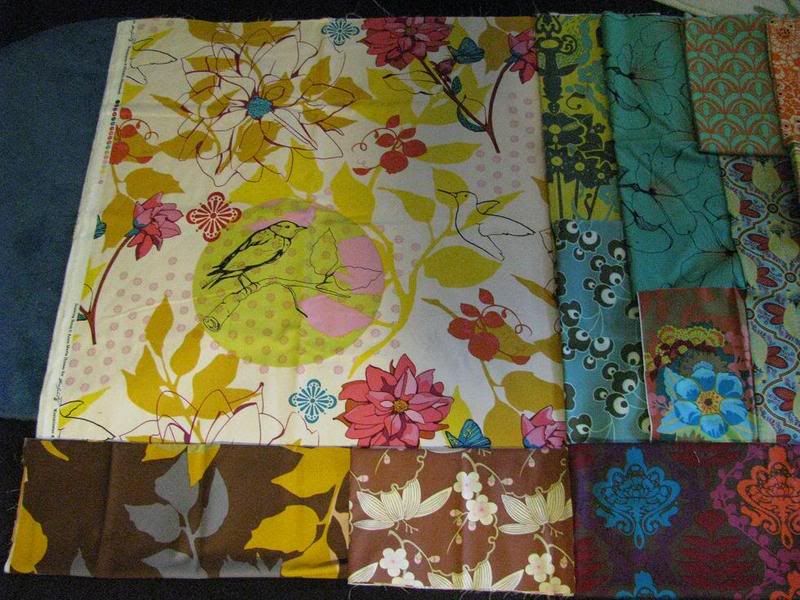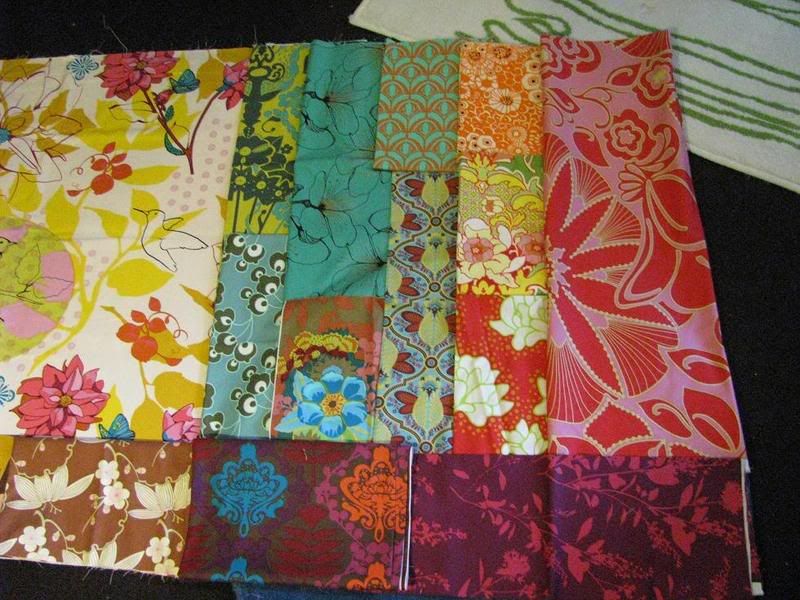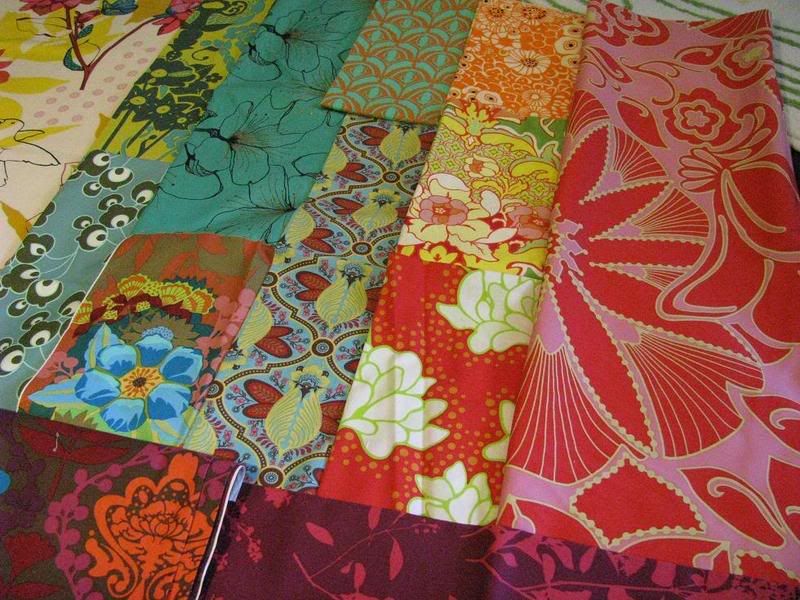 i'm excited to get started! i very rarely make anything for myself.. but i have a custom crib quilt i have to start/finish before i can get to work on this project. i'm going to do very large patchwork squares to keep it simple, show off the prints, and keep in mind that the brids in the circles are about 6-8" by themselves!