raea came to visit from MA this weekend... and we did the touristy maine thing to do: we went to williard beach on saturday, and fort williams/portland headlight on sunday. it was a typical maine weekend, meaning that one day it was 75+ degrees and sunny with blue skies, and the next day it was grey and foggy (but nicer and sunnier the further away from the water we got). here are some pictures from both the beach and the forts.
williard beach: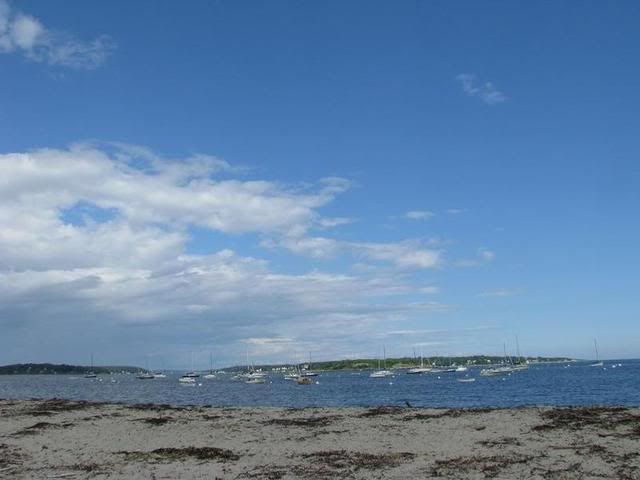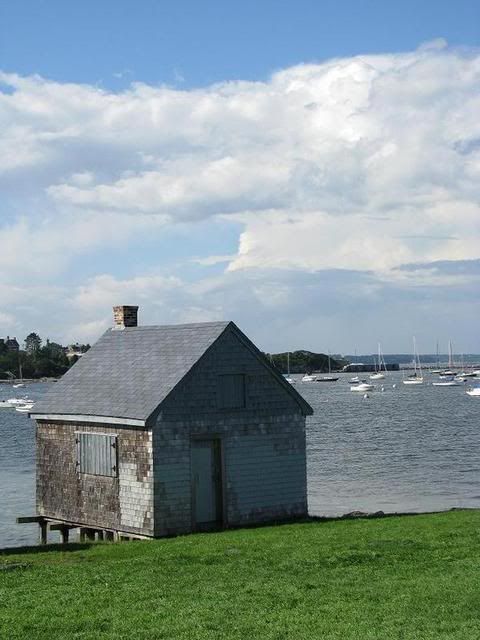 ft williams/ portland headlight: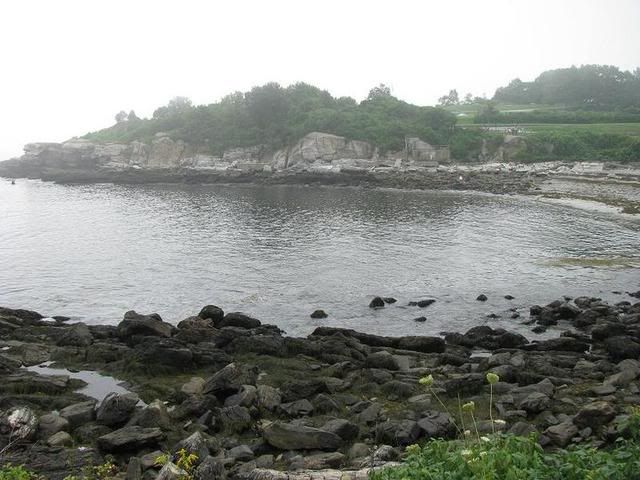 pat did this the entire time we were out on the rocks, and i kept shouting, "stay where i can see you!!! ..i can't see you!!" makes me crazy..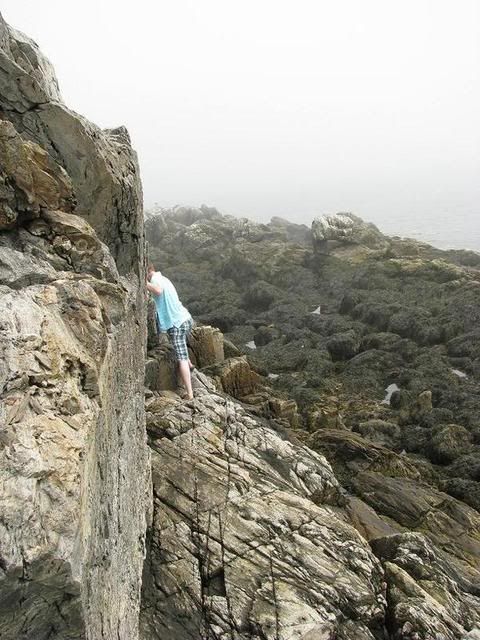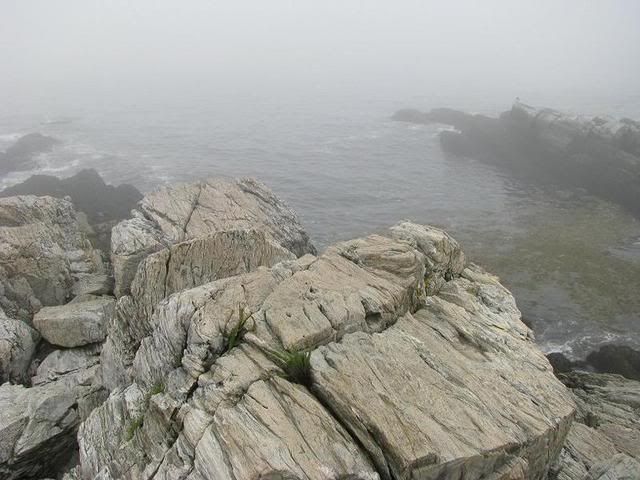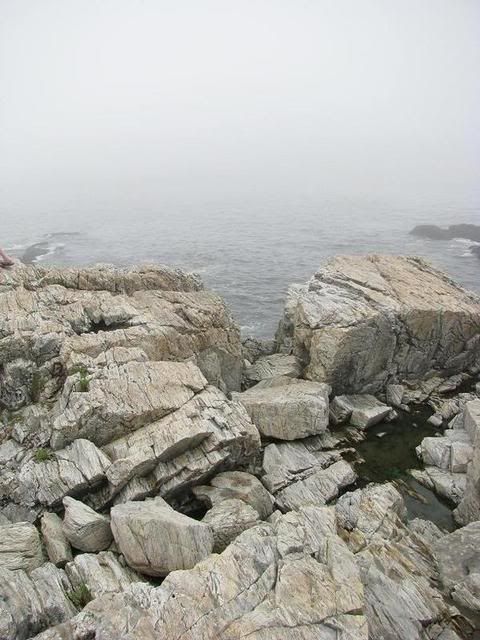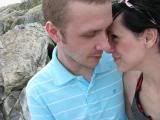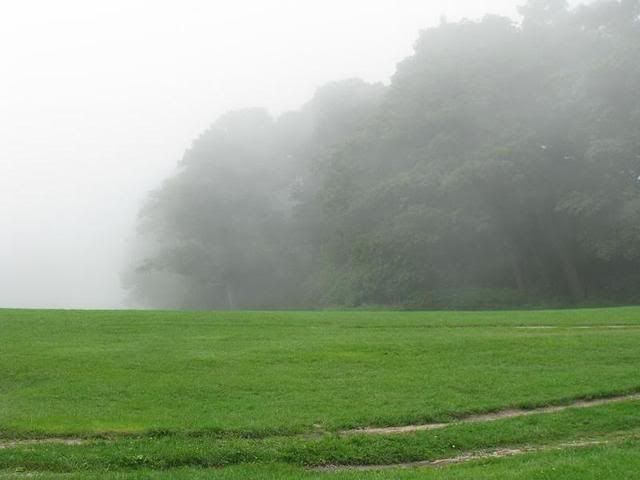 it was a great weekend... raea and i got to do girly things saturday night, like paint our nails and she dyed my hair for me... we watched some tv, and otherwise just chilled. ..sunday afternoon pat and i took a nap instead of doing anything else, and it was much needed. lots of fresh air made us sleepy!
and now that the weekend is over, i have lots of sewing to catch up on. *yawn*